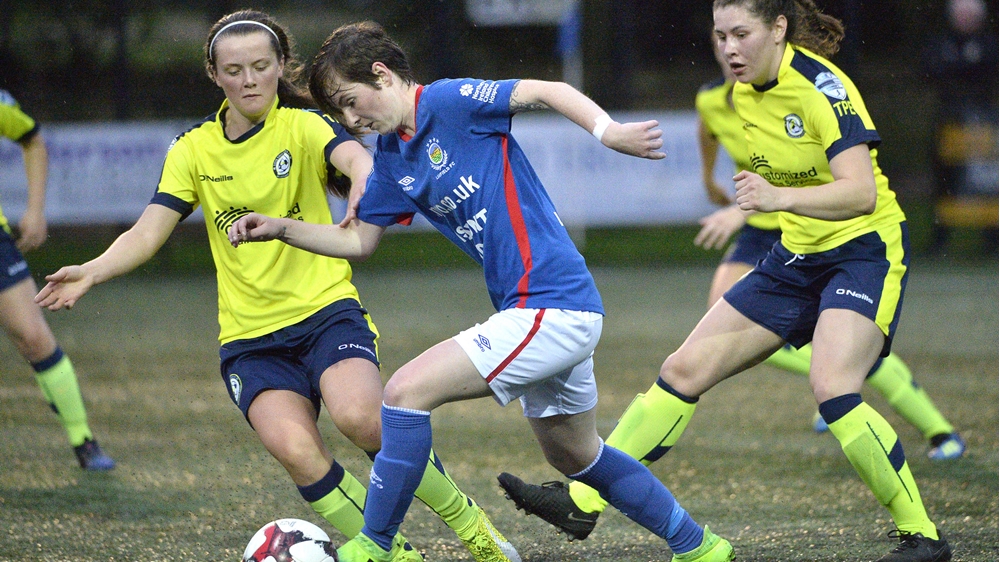 The Irish Football Association has invested heavily in girls' and women's football in Northern Ireland – and will continue to do so.
Over recent years the association has successfully staged a major women's international tournament - the UEFA Women's Under-19 Championship in August 2017 - and launched various programmes to increase participation levels.
There are a number of football competitions locally which you can participate in by playing for a club. 
To find a club click here. 
To find out about more about local competitive football click on any of the links below: 
Electric Ireland Women's Challenge Cup 

Northern Ireland Women's Football Association

Belfast Games Development Centre