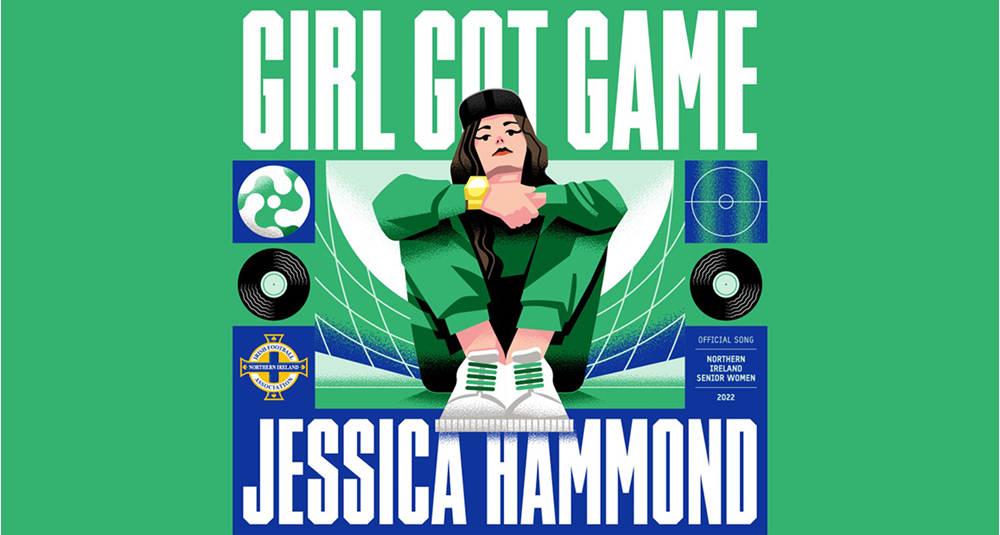 Northern Ireland's countdown to the UEFA Women's Euros 2022 kicked off in mid-June with the full release of the official song that will back the senior women's team at the tournament.
'Girl Got Game', a feelgood, infectious two-minute pop track, was recorded by Belfast-based artist Jessica Hammond in conjunction with the Irish Football Association.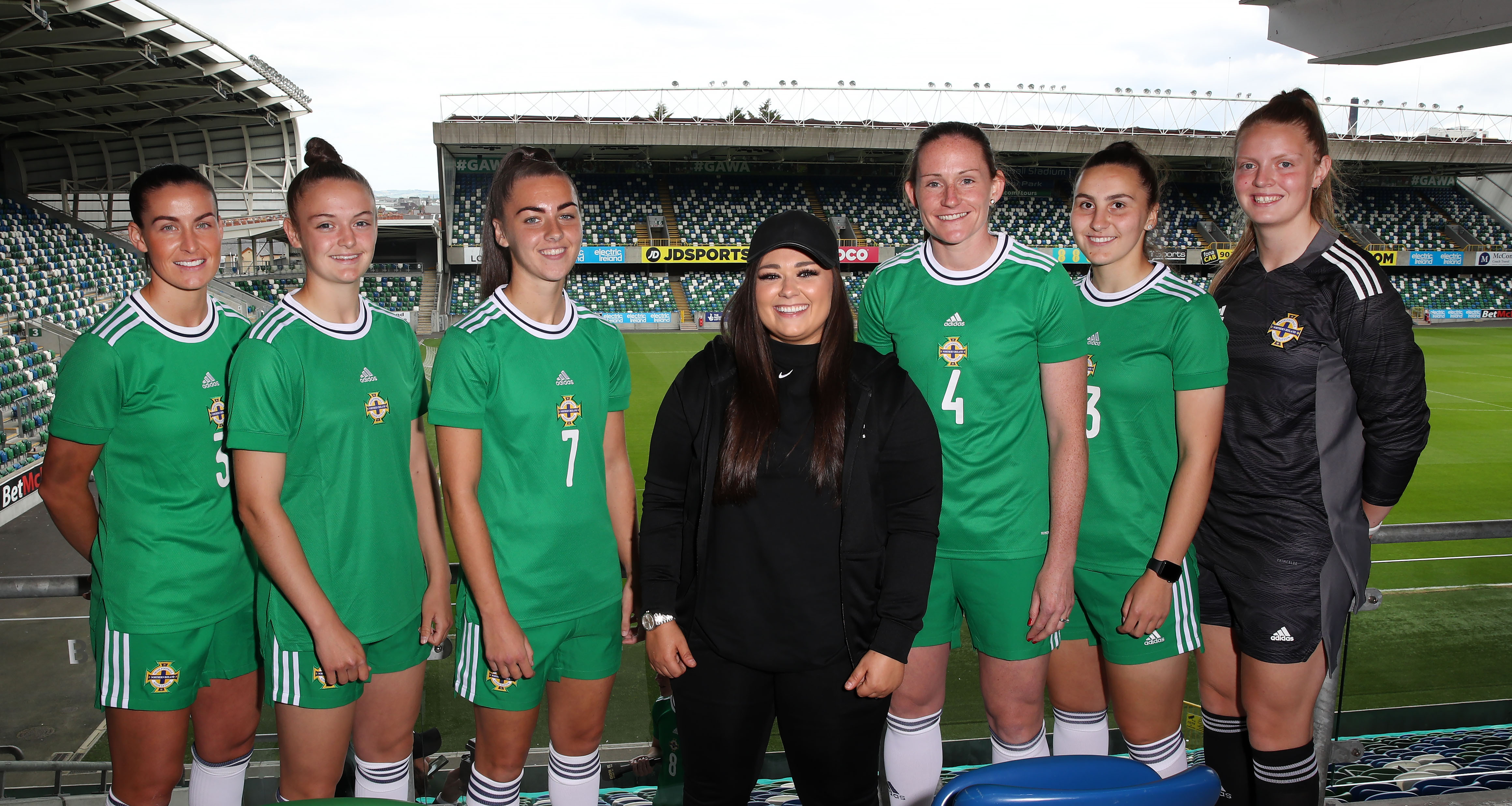 'Girl Got Game' features lots of Green and White Army singalong lyrics for good measure. Jessica started her music career at 14 on Disney's 'My Camp Rock' performing alongside Demi Lovato and has worked with some top producers and Grammy Award-winning writers, including Amy Wadge (Thinking Out Loud/Ed Sheeran) and Ollie Jacobs (The Saturdays).
Listen now