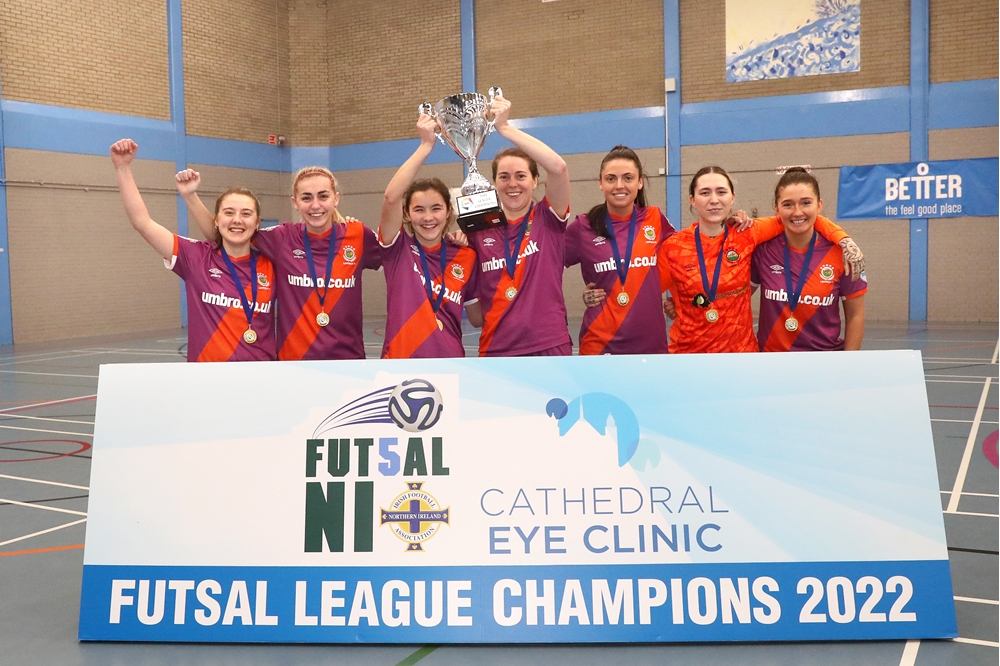 The Irish FA Foundation is continuing the development of the Women's senior Futsal League with a full court tournament.
This is open to women's clubs that have players aged 16 or over. Clubs can register up to 14 players per team. 
The league will be organised into two tiers, NIFL and NIWFA Championship clubs in tier one and NIWFA South 1 and 2 and North 1 and 2 combined in tier two.
Matches will take place on Friday evenings, Saturday and Sunday afternoons at the Shankill Leisure Centre. You can indicate your preference and we will try to accommodate teams as much as possible.
However, this will depend on the number of entrants to the competition (you will get your fixtures in advance so that you can organise your team, you must fulfil all your fixtures in accordance to the rules).
Female National Futsal League