Nominations are now CLOSED for the Grassroots Football Peoples Award vote
Brian Gordon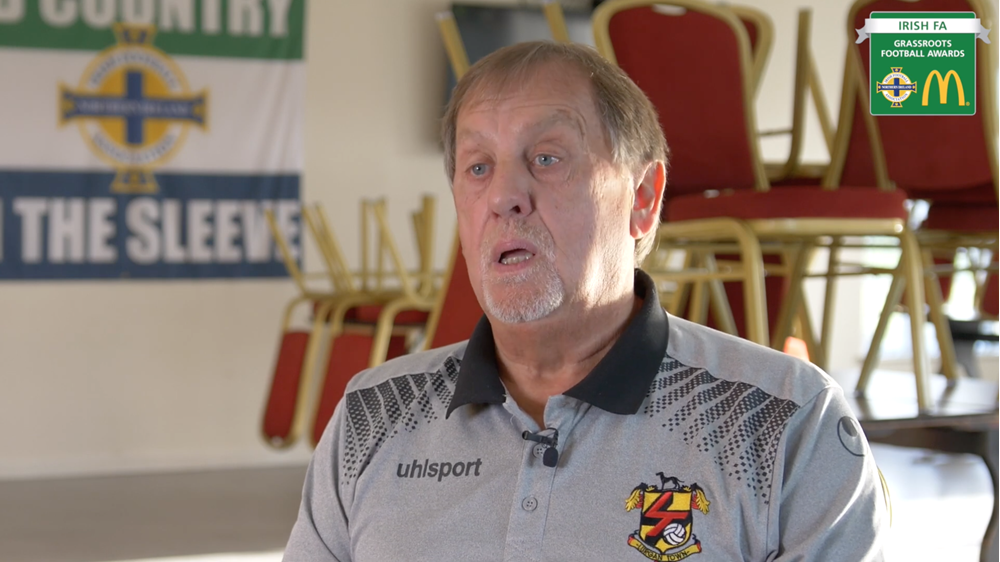 He poured his life and soul in to the club, and after 30 years service, the last founding father is stepping down from Lurgan Town FC.
Following his time at Hill Street FC, another club that he founded, in 1988 the then 35 year old formed our club. His plan was simple – to give local lads the opportunity to play football, regardless of their background or ability.
Brian said: "Junior Mercer and myself set the club up because there was no youth teams in the Town. Players were having to go Lisburn and Belfast to get football. Both Junior and myself had sons who were looking to play so it made sense.
"The Craigavon League had been recently set up so we had somewhere to play. No one was turned away from either side of the community. It has always been our ethos to try and give young guys football".
Brian has been the guy that serves you your tea and coffee. But he has held other pivotal roles including chairman, fixture secretary, committee member and Arena committee member and team manager.
It takes exceptional grassroots volunteers who contribute the countless hours in their club. Attending meetings, washing kits, securing funding, working himself into the ground to make sure every player and coach was treated exactly the same. Brian only wanted the best for his club.
Brian Sloan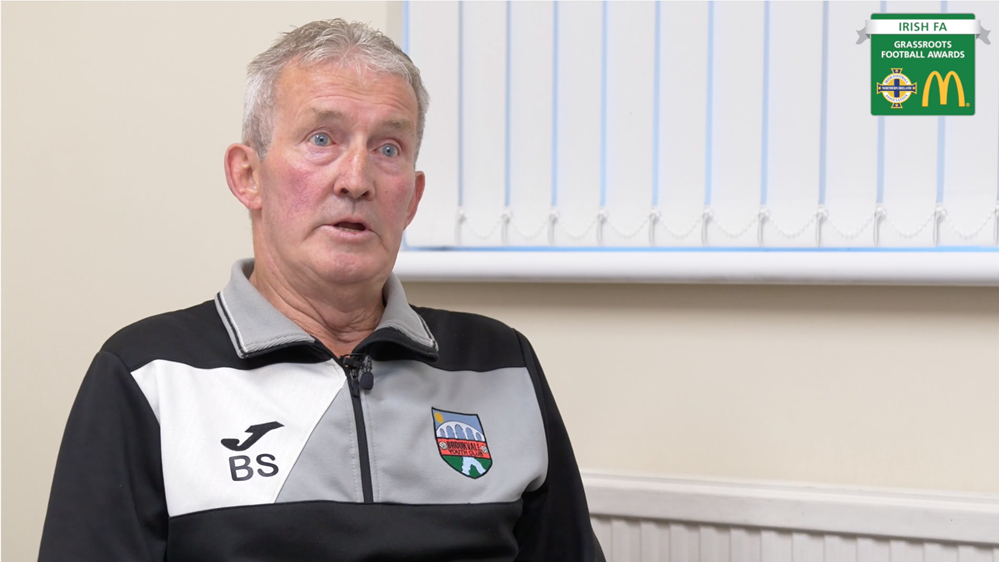 Brian Sloan celebrated his 72nd birthday this year and has been a football fanatic all his life, supporting Sunderland FC. During the time of the troubles in Northern Ireland, especially in the Bessbrook area, Brookvale was formed.
Brian Sloan & Alan Black in 1980/81, both had kids of a similar age, but one family were from a Protestant background, the other Catholic. They decided that the best way forward was to integrate the kids in the local community & soccer was a natural outlet. 
Brookvale FC was and still is a huge part of the community with Brian's sons following in his footsteps and coaching teams and with grandchildren playing in teams. The club has a strong connection with Liverpool. Taking teams there every Easter for 5 days. Brian enthuses, that these types of football trips are vital to the personal development of youngsters so they can experience a wider world.