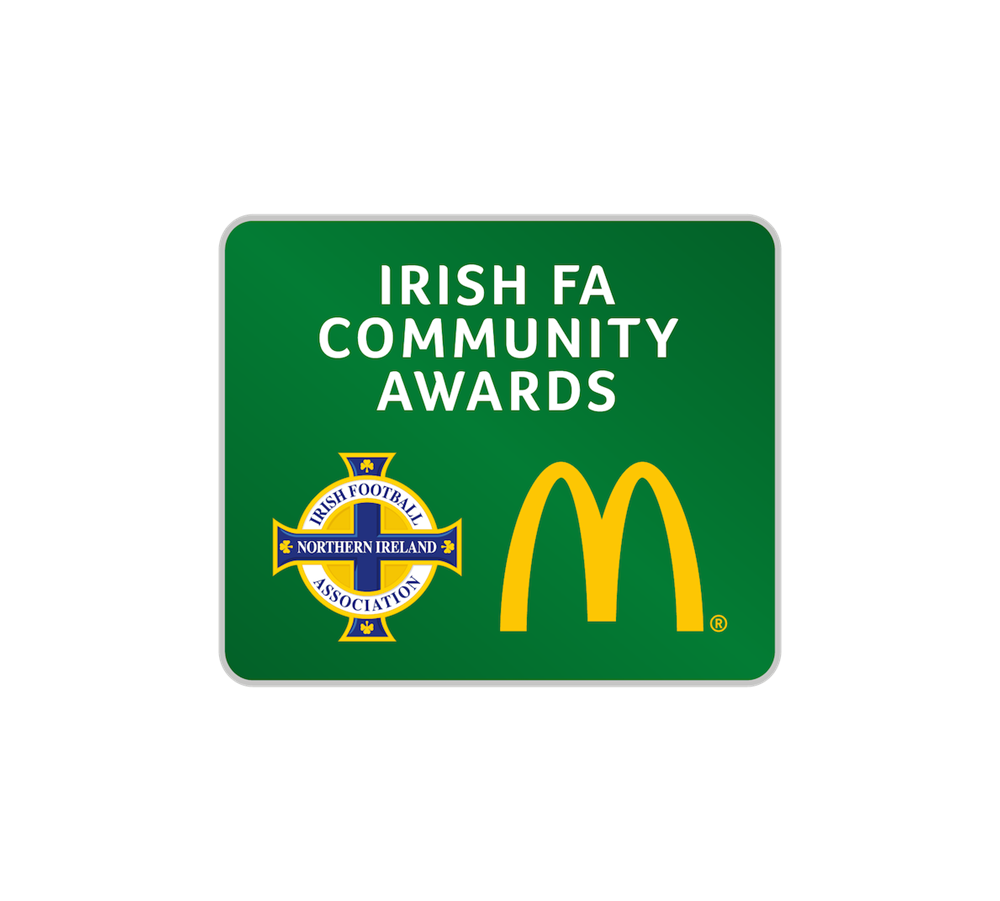 2017 sees the Seventh annual McDonald's Irish FA Community Football Awards which aims to recognise and reward the people and clubs that are driving grassroots football in Northern Ireland.
The Awards build on the continued commitment of McDonald's to improve standards of community football and to increase participation across all aspects of the game through the Foundation Club Mark Scheme.
The Awards are split into seven national categories, three of which are judged at a regional level before a national shortlist is created. Grassroots clubs, coaches and volunteers from all over Northern Ireland can be nominated, with Regional Awards split into five geographical regions.
The national winners for each category - except for the People's Award - will be chosen by a national judging panel and revealed ahead of the Awards ceremony. The national winner of the People's Award will be voted for by the public and announced at the national ceremony.
McDonald's are now in the 15th year of being Community Partner of The Irish FA. During this time, we have helped support hundreds of grassroots clubs to raise the standards of grassroots football across Northern Ireland.
As part of our continued commitment to improving the standard of grassroots football across Northern Ireland, McDonald's has renewed its partnership with The Irish FA until 2018.
The partnership will focus on supporting Foundation Mark clubs, to help raise the standards of grassroots football through better safety, better advice, better coaching for better coaches, better kit, better support and better recognition for volunteers. 
McDonald's also sponsors The Community Awards which recognise the hard work and dedication shown by grassroots football heroes across Northern Ireland
For more information on McDonald's grassroots football programme, please visit www.McDonald's.co.uk/BetterPlay