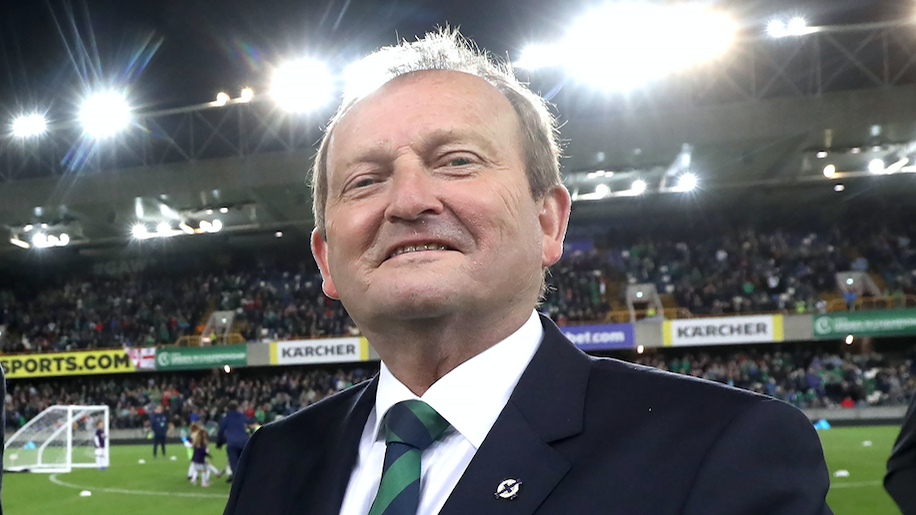 Irish Football Association President David Martin has been elected as a FIFA Vice-President.
Mr Martin was one of three candidates for the vacant vice-president position reserved by world football's governing body for the four UK football associations.
At the election at the UEFA Congress staged in Montreux, Switzerland, earlier today he secured 48 votes.
Also in the frame were Scottish Football Association vice-president Michael Mulraney and Football Association of Wales president Kieran O'Connor.
Mr Martin said: "I am delighted to have been elected as a FIFA Vice-President by the UEFA member associations at the 2021 congress. It is great for both the association and the country."
The role - FIFA has eight vice-presidents - became vacant when the FA's Greg Clarke resigned back in November.
Today's election victory means Mr Martin will see out the remaining two years of Clarke's four-year tenure.
A retired director in a family business, the 67-year-old Irish FA President has been involved in football as both a player and administrator for half a century.
He played for Dromore Amateurs FC, his hometown club, from 1971 until 1981 and became treasurer of the Co Down club in 1975, a position he held for a decade.
Since 1980 he has served as treasurer of The Northern Amateur Football League, while he was treasurer of the County Antrim Regional FA between 1985 and 1998. 
He first became involved with the Irish Football Association in 1981 when he joined association committees and the IFA Council before becoming treasurer in 1996.
He remained as the association's treasurer until 2007 and then became Vice-President in 2007, a position he held until 2010. 
In 2013 Mr Martin was elected Deputy President of the Irish FA before becoming President in 2016. He will step down as President in June.
On the international stage he has been a member of the International Football Association Board (IFAB), the game's lawmaking body, since 1997. 
He has also served on the UEFA Youth Amateur Committee since 2015 and has been a member of the Board of Administration of UEFA Events SA since 2017.
In addition Mr Martin, who lives in Hillsborough, Co Down, has been a member of the UEFA Strategy Committee since 2018. 
Prior to today he said that if he was elected FIFA Vice President he would champion the great work being done in each of UEFA's 55 national associations and pledged to be part of a strong, unified UEFA team at FIFA.
He follows in the footsteps of the late Harry Cavan and Jim Boyce, former Irish FA officials who also became FIFA vice-presidents.