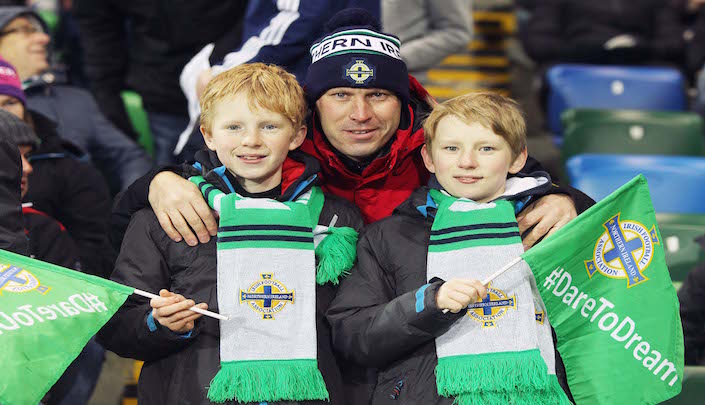 New laws are now in force to improve spectator behaviour at major sporting events in Northern Ireland.
These include offences for indecent or sectarian chanting and pitch invasion. The laws aim to help create a more welcoming and family-friendly environment at games.
Range of offences
The new legislation also includes the offence of throwing missiles on to a pitch and possessing alcohol on hired transport on the way to major sports events.
You can find out more about the new laws at the page below:
Spectator behaviour at sporting events (leisure, home and community section)
The offences apply to major sporting events. This will include international football matches, IFA Premiership and Championship matches, gaelic games played at county grounds and rugby matches at Ravenhill.
The Irish FA have produced advertising material placed below to help raise awareness for these new guidelines, click the corresponding link to download and place around your club to take part in promotion of these important rules.