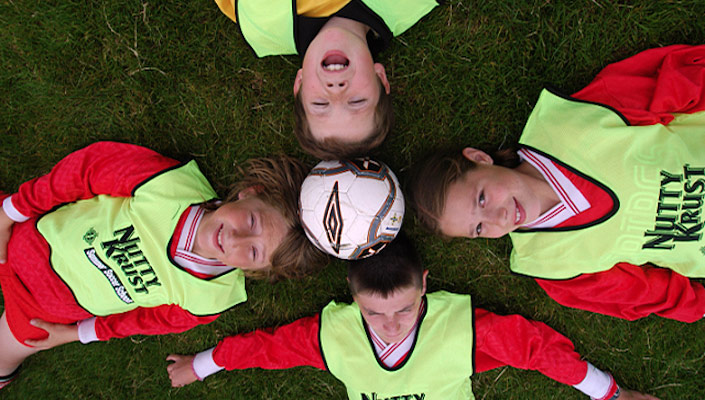 Football can have a very powerful and positive influence on people – particularly children and young people.
It provides them with an opportunity to experience fun and achievement. Football also has the capacity to develop fundamental personal qualities and abilities such as respect, leadership, team-work and confidence.
However, children and young people can only experience the positive effects of football if the environment in which they play and learn is safe, secure and free from abuse and harm.
The welfare of children and young people is paramount to the Irish Football Association. We endeavour to provide an environment which values and protects all children and young people, in all aspects and at every level of football in Northern Ireland.
The Irish FA seeks to safeguard children and young people by:
Recognising and communicating to all staff, volunteers and officials that children have the right to enjoy and participate in football free from all forms of abuse and harm

Resourcing safeguarding and player welfare services appropriately

Following carefully the procedures for recruiting and selecting staff and volunteers and providing effective management for staff and volunteers through supervision, support and training

Overseeing vetting checks for all volunteers from affiliated bodies and football clubs who have entered into the appropriate Service Level Agreement. Guidance on recruitment decisions is available as and when required 

Disseminating the required code of behaviour for everyone involved in Association programmes

Sharing information about safeguarding best practice with everyone involved in Association programmes

Educating staff, volunteers and officials about the signs of abuse and how to respond and report appropriately

As set out in the Corporate Risk Register respond promptly to 100% safeguarding issues raised, in a confidential manner and in line with statutory and Association guidelines

Sharing information about risks, issues and concerns with safeguarding agencies that need to know, and involving children and young people and their parents or guardians if appropriate

Reviewing the Irish FA's Child Protection Policy and Procedures every three years to ensure it reflects current statutory and Association requirements
Download the Irish Football Association Safeguarding Children and Young People in Football App here
For any further information please contact: 
Kevin Doyle, Safeguarding Service Delivery Manager.
Email: Kevin.doyle@irishfa.com
Tel: 02890 669458 / 07889057992
You can download the Safeguarding app here: iTunes  Google
Access NI – Vetting Checks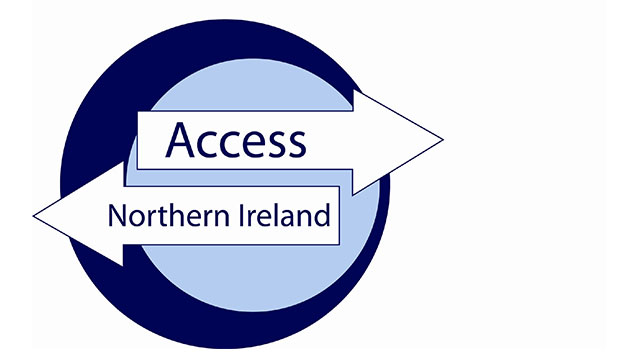 As a governing body, the Irish FA recognises its responsibility to support all football clubs and affiliated bodies to recruit and select suitable volunteers and coaches.
The Irish FA acts as an umbrella body for Access NI overseeing vetting checks for all volunteers from affiliated bodies and football clubs who are engaging in a regulated activity.
Access NI FAQS
Eligibility
If you are 16 years old or over and are engaged in a Regulated Activity you should to complete an Enhanced Disclosure Check.
In relation to children (anyone under 18), Regulated Activity is defined as:
(i) Unsupervised activities such as teaching, training/instructing, caring for, supervising children, or providing advice/guidance on well-being or driving a vehicle only for children 
(ii) Includes work in a limited range of "specified places" where there is opportunity for contact with children e.g. schools, children's homes, childcare premises, a children's hospital. It does not include supervised volunteers
(iii) Includes relevant personal care (e.g. washing or dressing) or healthcare by or directed/supervised by a health professional
(iv) Includes registered childminding and foster care
An Enhanced Disclosure check can only be applied for if the role is performed on a regular basis:
(i) Once a week 
(ii) Any overnight stay
(iii) Four or more times in a thirty day period
(iv) Four or more times a year but less than four times a year.
How often should I make an application?
Applications should be renewed every 3 years. If your role is transferred to another club or affiliated body within that time period a new application should be made.
Clubs/Affiliated Bodies should request an Access NI check for any new volunteers/coaches.
How do you apply for an Access NI check?
Clubs/Affiliated Bodies - Welfare Officers should complete a Service Level Agreement and submit it to the Safeguarding Department in the Irish Football Association. This document outlines the roles and responsibilities of the Irish FA, Football Clubs/Affiliated Bodies and Access NI.
On receipt of this document the Irish FA will accept applications for Access NI checks. Welfare Officers should provide club volunteers with the application form, countersign every application and submit it to the Irish FA.
Volunteers/Coaches – If your football club has submitted the relevant Service Level Agreement applicants should complete the paper forms and register the application online (section 3 of the application). The form should be returned to your Club Welfare Officer along with appropriate identification. The CWO will sign the relevant sections and forward it to the Irish FA Safeguarding Department.
What happens after I submit my application?
There are 3 outcomes to an Enhanced Disclosure Check.
(i) Nothing to disclose – indicates that the applicant has no history of offending. The Irish FA will inform the Welfare Officer of this outcome by e-mail. Applicants will receive an Enhanced Disclosure Certificate directly from Access NI. 
(ii) Information Disclosed – indicates there are previous convictions or information that should be made available to the club/affiliated body who are considering you for your position. The Irish FA will e-mail the Welfare Officer and applicant advising that Information has been disclosed and they should meet to discuss. The club/affiliated body will then make a decision as to whether or not the individual is suitable for the role. Guidance on this decision is available from the Irish FA if requested by the club and with the consent of the individual.
(iii) Further information required – there are occasions when Access NI require additional information to process the appropriate check. This information should be provided at the earliest opportunity to either the Irish FA or Access NI when requested.
Each applicant will receive their Enhanced Disclosure Certificate directly from Access NI by post to the address they provide. The Irish FA will not be aware of any information contained on this form unless guidance is requested by the Club or Affiliated Body.
Forms
Want to attend a Safeguarding Course? Fill in the form below to register interest in your area.