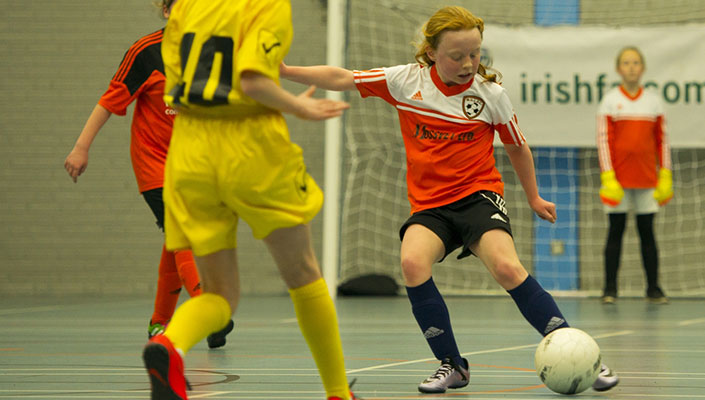 The Irish FA will be giving junior clubs an opportunity to participate in a structure development futsal programme at venues in Belfast, Cookstown, Newry, Dromore and L'Derry.
The Programme begins in early in the New Year at Mid Ulster Sports Arena ending in February at the Shankill Leisure Centre with most locations running throughout January.
Women's Domestic Manager Gail Redmond said: "Working with grassroots clubs is an important part of the Irish FA Women's strategy.
"Our 'Growing the Game - Maximising Impact' strategic plan confirms the association's commitment to continue investing heavily in girls' and women's football, growing the game from the grassroots up and this involves Futsal."

Futsal is an excellent game to introduce new players to the game, plus refine their skills such as decision making with the speed of play.
If you would like to register a team(s) please just fill in the form.  Please note there is a cost of £10 per team per week. 
Closing date for entries is Friday 6 December 2019 at 12pm.