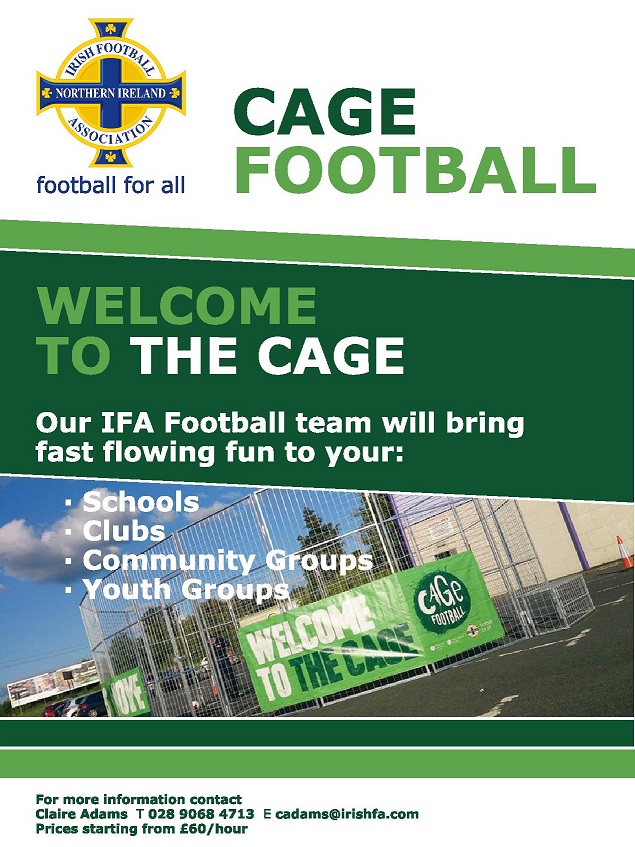 The IFA's Cage Football can now be hired by Schools, Community Groups and Youth Groups.
Cage Football is great for hire in enclosed area's or estate area's to get the whole community involved. The Cage can be a focal point to create fun, safe and inclusive atmosphere.
Hiring Cage Football starts at £60/her for hire, including set up take down, use of equipment & lighting. If required we can provide a coaching team to facilitate games and educational programmes at an additional fee.
If you would like more information please contact Claire Adams, IFA Outreach Project Officer – cadams@irishfa.com