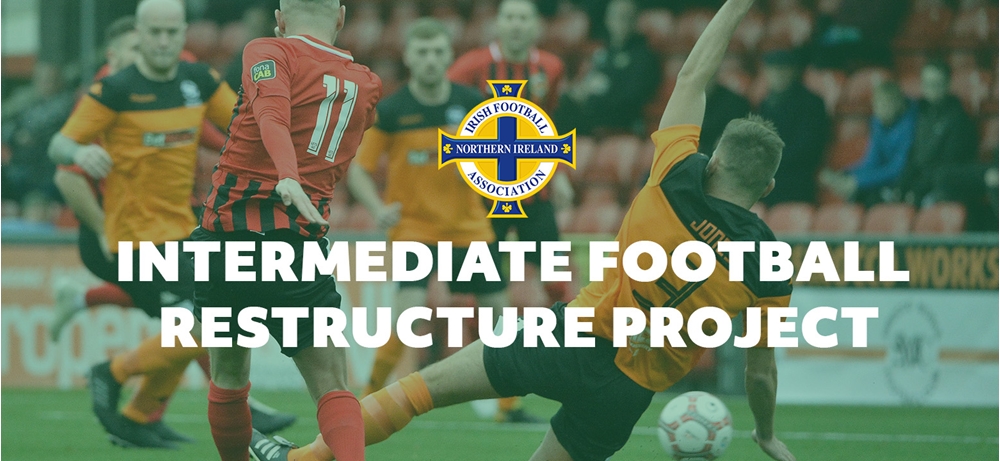 INTERMEDIATE FOOTBALL RESTRUCTURE
One of the long-term objectives within the Irish FA's 5-year strategy 2017-2022 is to reinvigorate the everyday game. Specifically, within this objective is a proposal for the restructure of Intermediate Football.
The restructure aims to raise standards and continue the development of the game at Intermediate level by seeking to improve the standard of football on the pitch, introducing a more standardised league format and enhancing the quality of facilities/spectator experience.  
The background to and information on the project can be reviewed in the 'Intermediate football restructure' document shown at the bottom of this page.  The enhanced Intermediate ground criteria requirements to be met by January 2021 are detailed in the 'IFA Intermediate ground criteria' document which you can also download below. 
Intermediate Football Ground Criteria
Click below to download a PDF document on the Intermediate Football Ground Criteria
Intermediate Ground Criteria
The purpose of this Expression of Interest (EOI) is to:
Invite current Intermediate football clubs to register their interest to participate in the proposed new Intermediate football structure.
Confirm the club's agreement to having an advisory ground inspection carried out against the enhanced Intermediate ground criteria.