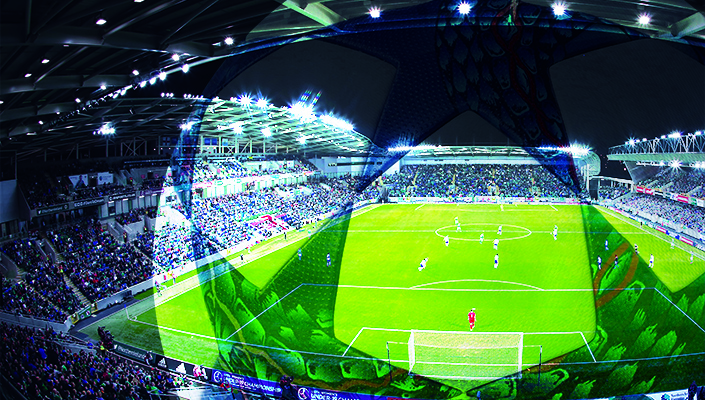 The Irish Football Association is committed to developing the highest level of football in Northern Ireland as highlighted in the Irish FA Youth Strategy, Let Them Play.
The Youth Development Programme was launched in May 2016 with the recruitment of part-time youth development officers to help support and develop Northern Ireland Football League Premiership men and women's clubs.
The programme has been designed with a view to providing tailored support in line with clubs' specific development needs both on and off the pitch. The aim of the programme is to further develop the level of support on offer at NIFL clubs and ultimately help facilitate the development of a strong domestic league.
On the field
On-pitch development has been focused on areas such as coach mentoring, coach education, club specific workshops and the development of player pathways.
These areas are crucial in terms of raising the standards of coaching to ensure players at these clubs receive a very high level of support at all times. This development will help facilitate an environment whereby young players can prosper and further develop their talents. Each Youth Development Coordinator works closely with the volunteer coaches within their club to develop and implement essential strategic documents, such as a coaching curriculum and a playing philosophy.
Off the field
Off-pitch development has covered areas such as club policies and procedures, club structures and committees as well as helping support funding applications to external bodies.
This development has coincided with each club's progression towards achieving the McDonald's Club Mark accreditation and the Club Licence.  Each Youth Development Coordinator works closely with club volunteers to develop all these areas through the facilitation of workshops and training events. The programme aims to ensure clubs establish themselves as positive, safe and inclusive community hubs that are linked with primary schools, community groups and other local teams.
For further information on the programme please contact ian.stewart@irishfa.com
Or to contact a Youth Development Co-ordinator please click here.