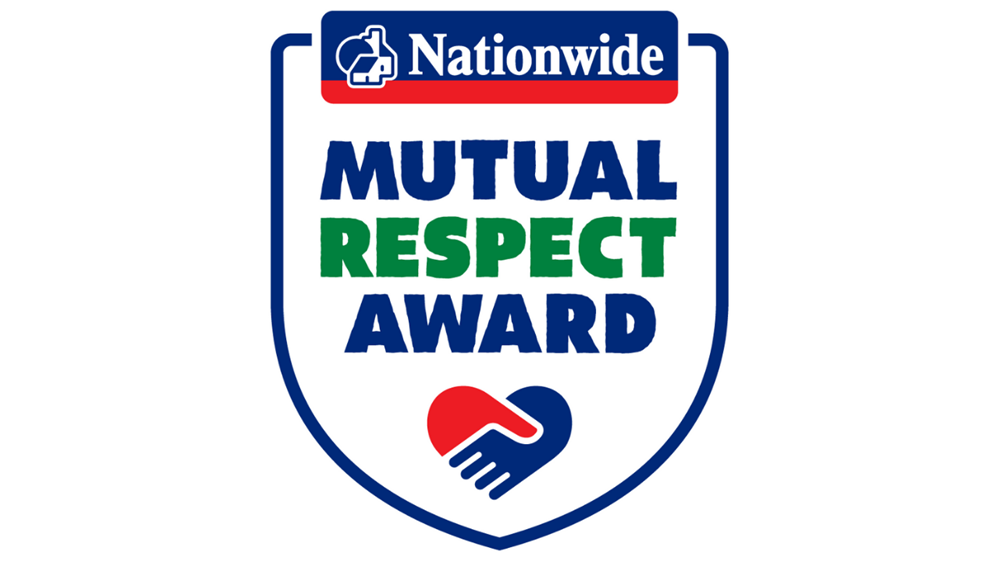 Nationwide Building Society and the Irish FA are making a stand for a better society through the introduction of the Nationwide Mutual Respect Award.
The Nationwide Mutual Respect Award is a quarterly award recognising the outstanding contributions, achievements and behaviour in grassroots football across Northern Ireland by young players under 18, coaches, teams, parents and referees who help make grassroots football more respectful and positive.
Nominate an individual or club
If you know of an individual or club that has shown mutual respect on or off the pitch and encouraged a positive environment among players, coaches and all those involved in the grassroots game, you can nominate them for a Nationwide Mutual Respect Award today.
Simply fill in the form below.