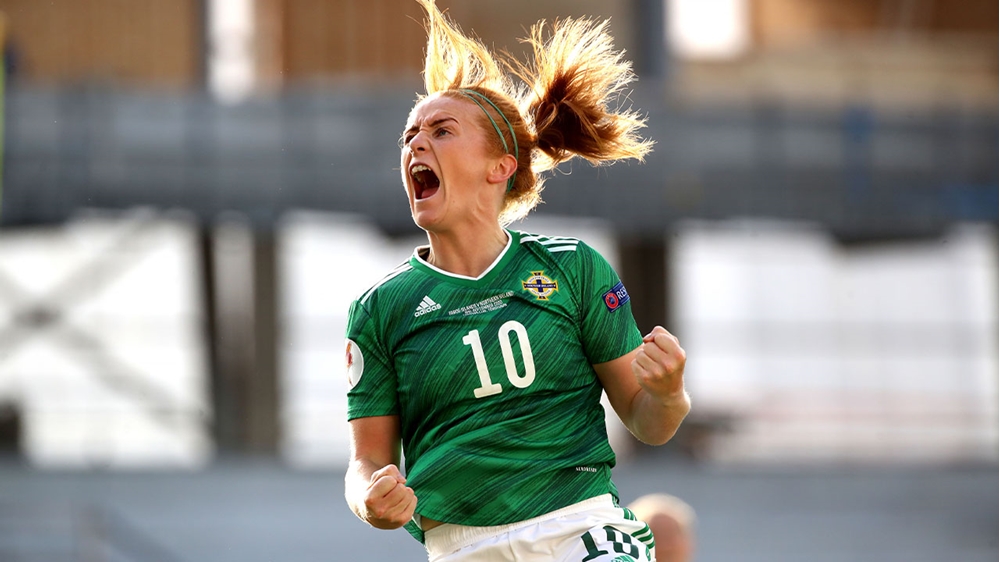 Northern Ireland's senior women team kicked off their FIFA Women's World Cup Qualifying campaign in September with back-to-back 4-0 wins over Luxembourg and Latvia.  
After defeat against The Lionesses at Wembley and suffering a late equaliser at Seaview against Austria, Northern Ireland will now look to a double header with North Macedonia. They will travel to Skopje on Thursday 25 November 2021 and take them on again at Seaview on Monday 29 November. 
For GAWA Official members please check your inbox for further information and updates.
How much will tickets cost?
Tickets for home fixtures will be priced from £10 to £20 for adults and up to £5 for juniors. 
What requirements will be in place for the fixture in relation to Covid-19? 
It is our aim to ensure that supporters enjoy the game safely and responsibly and currently the following guidelines are in place.
All supporters aged 11 and older attending must have available on request:
Proof of full vaccination by showing your Covid-19 Vaccination Card that was issued to you when you received your vaccinations; you must also show valid Photographic ID matching the name on your vaccination card.  
  - other government issued proofs of full vaccination are also acceptable, provided you also produce valid Photo ID. 
 - your proof of vaccination must reflect that you have had both doses and that your second dose was administered at least 14 days prior to the fixture you are attending.
If you cannot demonstrate that you are fully vaccinated you will need to show proof of a negative Covid test as follows:
 - NHS Lateral Flow test taken no more than 48 hours prior to your arrival at the stadium; you report your result online and have available your NHS email or text notification of your result. Or 
 - Proof of a negative PCR test taken no more than 72 hours prior to arrival at the stadium.
Alternatively you can also gain entry by demonstrating proof of natural Covid antibodies based upon a positive PCR test within 180 days of the game (including 10 days self-isolation following the result).