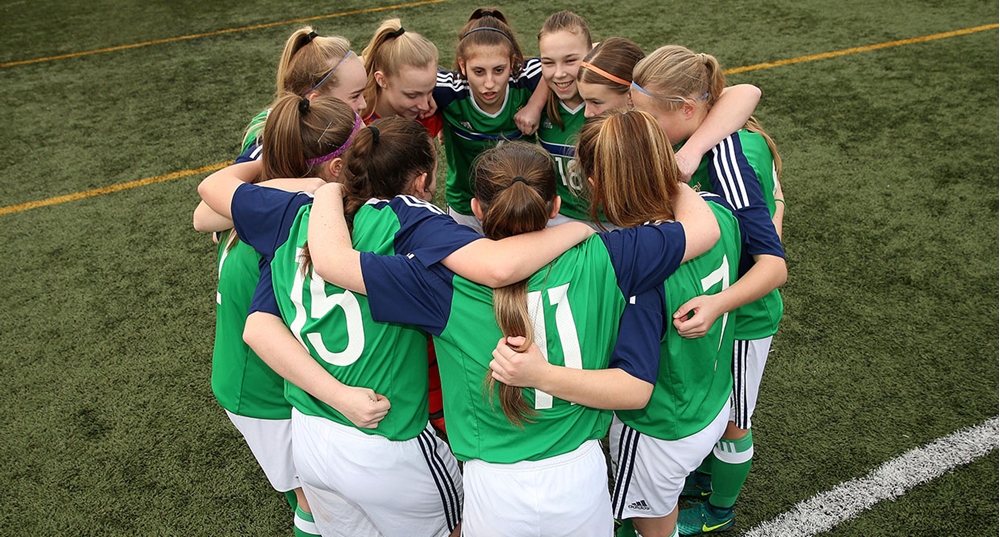 The Irish Football Association is hosting an off-pitch development workshop for women's coaches in conjunction with UEFA and the UEFA Women's Under 19 Championship Final Tournament.
The workshop will be delivered by Anna Signeul (UEFA Women's football and Technical Expert) who will conduct a three-day course.
The participants of this workshop will include coaches from all local Women's clubs. One candidate per club is invited to attend.
The aim of the workshop is to offer coaches a unique experience of witnessing the best European teams at Under 19 level and the opportunity to work alongside one of the top female coaches in the world. The workshop will include sessions on technical and tactical approaches, match analysis and will include WU19 training observation.  
All local coaches wishing to attend are advised to fill in the application form below before 26 July 2017
For further information please see workshop overview contact gail.redmond@irishfa.com. Coaches are advised that they must attend all 3 days to gain a space on the workshop.