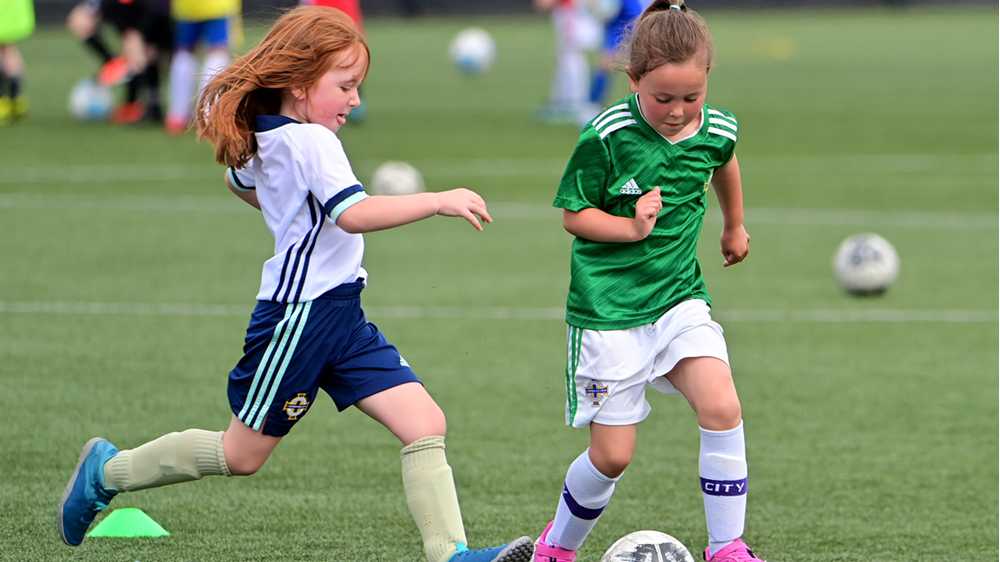 The Irish FA Foundation has launched its girls only Halloween 2021 Football Camps.
The two-day camps, which are part of the foundation's grassroots football development programme, are being staged across Northern Ireland on 28 and 29 October.
Girls only camps are being held in each of Northern Ireland's 11 council areas.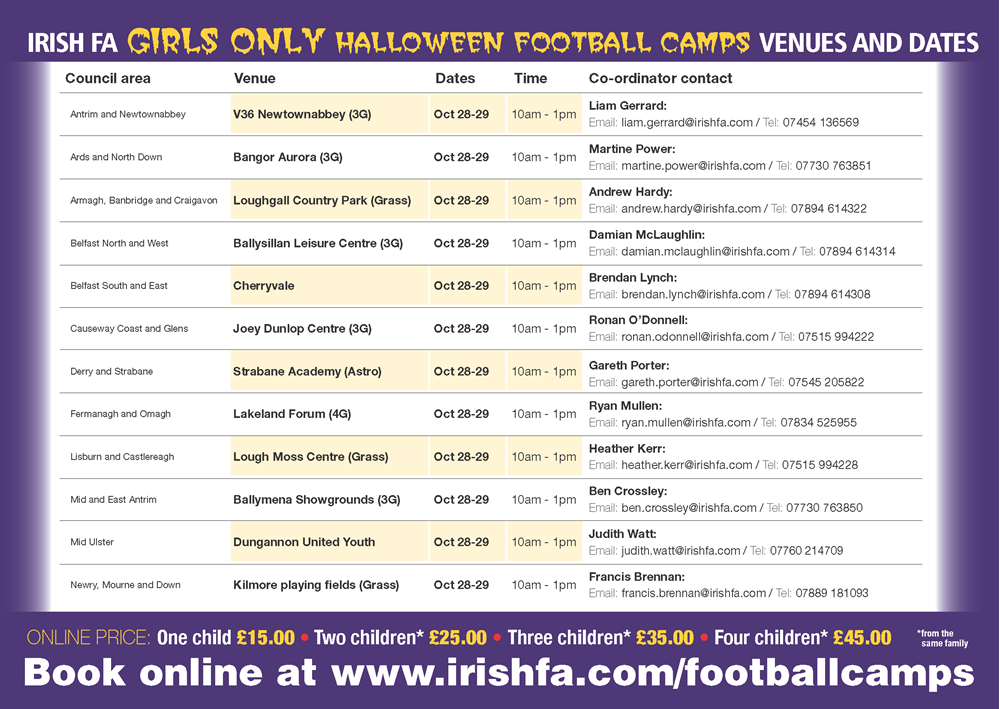 The sessions provide opportunities for children aged 5-13 to develop and improve their football skills in a structured environment with professionally trained and vetted staff. 
Places at the camps are available from £15 if booked online for one child or £25 for two children, £35 for three children and £45 for four kids from the same family.
For more information about the Irish FA Foundation Halloween 2021 Football Camps and to book your child's place today click here